Car Locksmith Sherman Oaks
Locked keys in car? Are you facing a stressful car lockout situation? Our professional automotive locksmith technicians are here to help for all your auto security needs in Sherman Oaks. When caring for your vehicle's security, you can rely only on us to get the job done right!

Our Team of Automotive Locksmiths provides a quick and hassle-free service, which most advantageously, has some of the most competitive rates in the industry. Our Sherman Oaks coverage enables us to reach you at your emergency location within 20 minutes of your calling.
Don't wait; call us today at (323) 438-9219!
We offer a wide variety of car locksmith services, and each of them is fairly priced to suit your budget. Here is a comprehensive list of these services. Feel free to get in touch with the customer care team if the particular service you are looking for is not on this list - we will find a solution for you.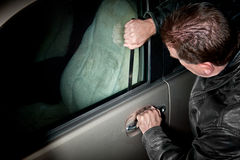 Car key Duplication
Car Key Extraction Service
Car Lockout Services
Car Key Replacement Services
Car Locksmith Near By – 24/7 Roadside Assistance
Transponder Key Replacement Services
Professional Lock Re-Keying Services
As a Sherman Oaks locksmith, our security expert locksmiths in Sherman Oaks have shown that they are the best in the business. All of our locksmiths are licensed and insured by the state of California. Sherman Oaks has an incredible knowledge of products and will be able to match you with the appropriate locks, keys, and accessories that will be the most effective for you. Leo's Locksmith in Sherman Oaks will offer professional service and do it at the most affordable prices around.
Friendly Locksmith staff in Sherman Oaks
Our friendly and informative locksmith staff is dedicated to providing you with cutting edge locksmith services and the knowledge you need in Sherman Oaks to create and maintain a safe and secure home or office or car. No corporately owned chain store can compete with our fundamental desire to provide unparalleled service to our community in Sherman Oaks.
What makes us the best choice for a Sherman Oaks locksmith?
We have all up-to date technology allowing all of our locksmith techs to perform a variety of lock and key services on the premises without leaving to the shop. From key cutting, re-keying, to auto transponder key programming, Leo's Locksmith should be you only choice for a locksmith in Sherman Oaks!
We carry and repair all major lock and door closer brands

Residential Locksmith Services in Sherman Oaks
Residential lock repair or installation
Window locks sold and serviced
Secure locks replaced
Sherman Oaks Commercial Locksmith Services
Door lock installation and repair
Door lock sold and maintained
Vaults fixed
Access Control System
Sherman Oaks Automotive Locksmith Services
Vehicle Lockout Authority
Twenty-Four Seven Car Lockout Service
Re-Key
Corolla

corolla

Yaris

highlander

Grand Cherokee

Wrangler

Patriot

Renegade

Crossfire

200

300

300M

Escape

Focus

Mustang

Fusion

Altima

Maxima

Pathfinder

Juke

Odyssey

Civic

Accord

CR-V

Buick

Encore

Lucerne

LaCrosse

Verano

Cobalt

Malibu

Corvette

Camaro

Mistra

Equus

i40

Elantra

Impala

Malibu

Silverado

Camaro

Lancer

Carisma

Galant

Outlander

Series M Coupe

F20

Isetta 300

I3

F-Pace

Coupe

F-Ty

XF

Crosstrek

Forester

Outback

Legacy

ML320

CLK

E class

S class

Jetta

GTI

Passat

Golf

Sorento

Forte

Optima

Rio

Boxter

911

Panamera

Cayenne

6

rx8

3

Miata

Escalade

ATS

CT6

CTS

Navigator

MKZ

Aviator

MKC

MDX

TLX

RLX

ILX

Ram

Dart

Challenger

Durango

G35

I-30

Q50

QX30

SL

VUE

ION
If the car that you need help with is not listed on the chart above, don't worry, we can still help you out, because we have mobile locksmiths near you for all occasions.
Contact us today to get a car locksmith nearby to help you out!
To get the automobile locksmith service you need; don't wait;
call us today at (323) 438-9219!